On the way to Washington DC is a small town that would be difficult to discover, even by accident. Havre de Grace (French for Harbor of Grace) is a historic area that always prompts the newcomers we take there to ask, "How the hell did you find this place?" By accident in fact, and afterwards again and again for just one thing: Price's Seafood Maryland Crabs, an old fashioned crab house that's been sitting by the water for almost seventy years, watching the neighborhood structures sprout up one by one.
We sometimes take summer day trips to Havre de Grace just for the crabs, which I now consider unparalleled after Obrycki's in Baltimore closed. The trademark Price seasoning (black pepper and salt) brings out the natural sweetness of the crabmeat, stuffing all the shells and legs with a freshness that is hard to find elsewhere. We ordered half Price and half Old Bay seasoning for our dozen that evening, and there were no regrets.

The crabs are fatty and one can scoop out the green "brains" with a spoon for a cholesterol overload (life is short, this has to be better than lard). I like to eat crabs with a dipping bowl of vinegar just for the extra bite.
The crab chowder is chunky and creamy, but that particular night they were heavy-handed with the salt (boo).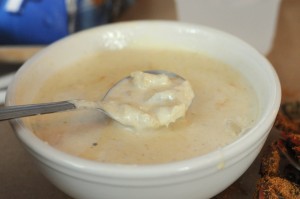 It was dark when we were done, finishing the trip to DC with happy bellies and burps. If it were brighter and warmer out, a visit to the town ice cream station would be the next course of action, followed by photos of the lighthouse. For this reason Havre de Grace holds a nice place in my heart, not only for crabs but also for the fact I just discovered now, that this town was actually the birthplace of David Hasselhoff! Who knew?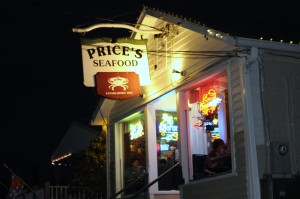 They should have a Knight Rider car in the town center.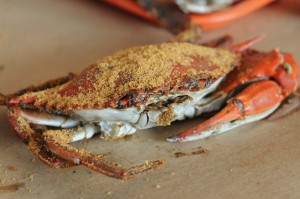 Just call this guy KITT.