Hidden on the second floor of the infamous St. Marks Bookshop in the East Village is Sunrise Mart, a New York institution that offers Japanese and Asian fare only a time-test specialized store would have. It boasts a produce, meat and seafood section as well as condiments, teas, snacks, and almost everything else one would need to make a basic Japanese meal.
The vegetable section is limited but sufficient, with staples like daikon, choy sum, and watercress.
I am particularly fond of the cute mushroom selection which includes bunapi and maitake mushrooms as well as the usual shiitake.
The seafood section is impressive with octopus, squid and cuttlefish.
The fish section has individually packed salmon, sardines, and eel. They are packaged in small portions for the convenience of single or small family eaters.
The meat department offers a sufficient selection of thinly sliced meats for sukiyaki and
okonomiyaki
.
In the back is a cute china section with ramen bowls and dishes.
And a great selection of Japanese tea kettles and cups.
What else would you need? For a good Japanese-themed meal, I believe not much more.
My stash for the day was modest: shishito peppers for frying, Korean peppers for my sesame beef stew, and some favorite rice crackers.
Oh and a photo of this happy character who gives new (or old) meaning to the word boner.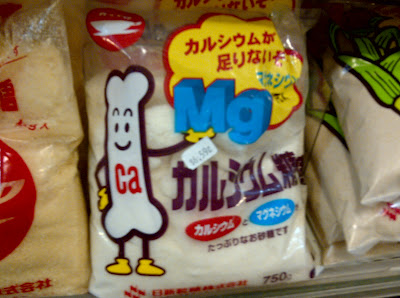 Everything at
Sunrise
Mart makes me say "Oishi!"
Sunrise Mart
29 3rd Ave
(between 10th St & 2nd Ave)
New York
,
NY
10003